One of the first cross triathlons in Europe was held in the beautiful surroundings of Štiavnica mountains already in 1992. After a long 21-year break we restored this exceptional sport event in 2013.
Štiavnický cross triathlon takes place in surroundings of the unique Štiavnica lakes (called "tajchy") serving the gold and silver mining industry from 16th to 19th century.
Now "tajchy" provide excellent facilities for the race: clean water, fast cycling routes or super conditions for cross running. And this is particularly true after moving the race to Banský Studenec near Veľký Kolpašský tajch (lake) last year, which was highly appreciated by all participants of the race.
So see you again in Banský Studenec this year!
Main organizers: City of Banská Štiavnica
Location:Banský Studenec – Veľký Kolpašský tajch (lake) and surroundings
Date: 27.07.2019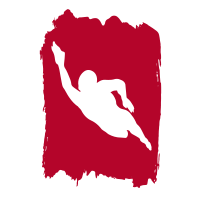 1 KM
SWIMMING
Two 500 m laps in the Veľký Kolpašský tajch (lake)
25 KM
MTB
Two 12.5 km laps, Banský Studenec surroundings
Free MTB service for participants provided by Green Bike